Why wood , which wood?
Most bike frames from Woodalps are manufactured from Ash, which is one of the strongest local wood in Europe. Ash was notably used in the early days of aviation for the structure of airplanes, and is used for wooden skies, and now wooden bike frames.
Its stiffness to weight ratio is slightly below the one of aluminium (18MPa/kg vs 25.5kg). Its weight is reduced by a factor 4 compared to aluminium, it allows to create larger sections which have an increased bending inertia, and last but not least, those larger and thicker sections allows to do some design, and this is what we like at WOODALPS !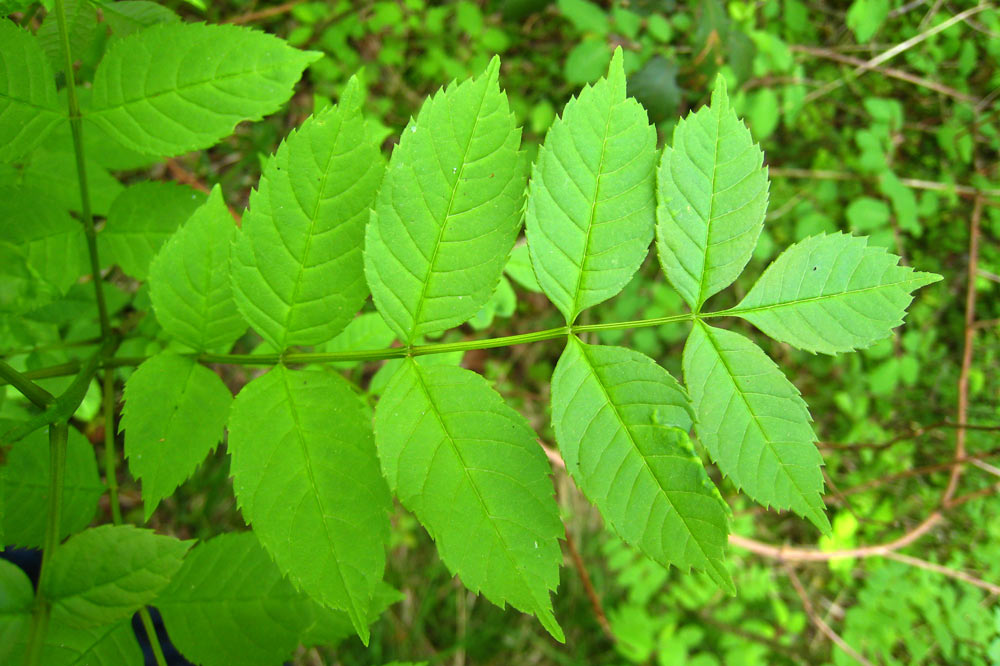 How much it weights ?
The weight of our wooden bike frames are about 1.9 for road frames, and 2.6kg for MTB frames for L size.
Strength
Wooden frames manufactured by woodalps are not designed to be hung to the wall over the sofa (even if the idea is good), they are designed to be used in rocky trails and even to be competitive in MTB or road bike races.
Each model is tested in-house on a test bench, and then sent to an accredited laboratory to be tested according to ISO 4210-6 standard, which includes fatigue testing and impact testing.
Some pictures of the nice wooden test bench: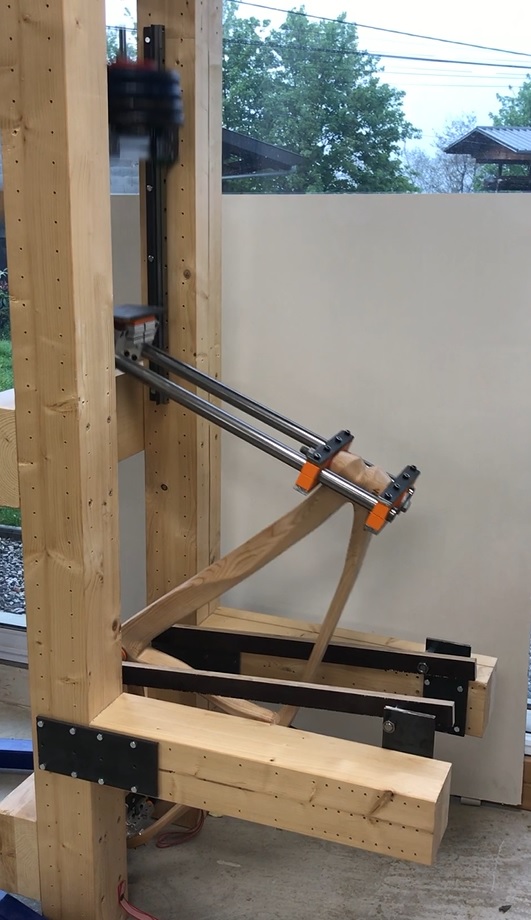 Design & Construction
Each bike is made of at least 10 piece of wood carved on a CNC machine. The tubes have an hollow section, with a thickness adjusted to local load flux and exposure to impacts. The hollow section also allows an internal cable routing.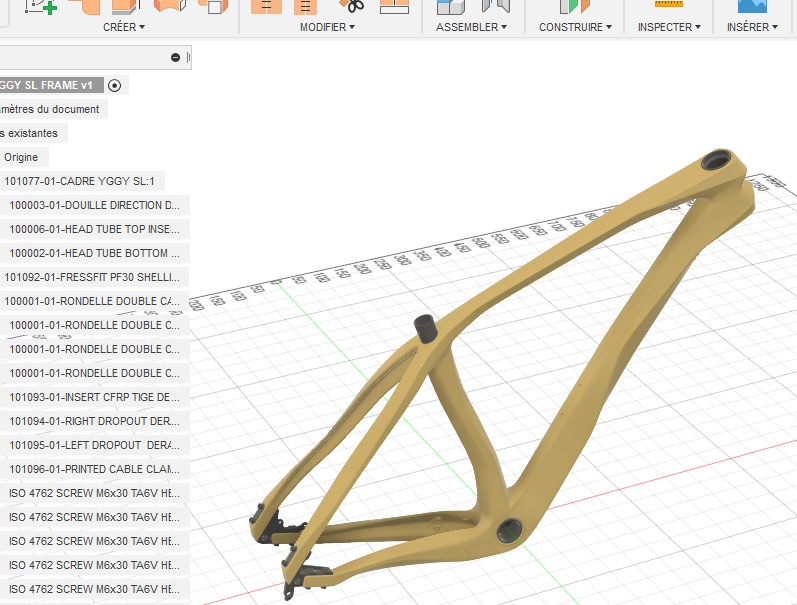 Local carbon inserts provide reinforcements and interfaces for seat tube, integrated head set, and press-fit bottom bracket.
All wood pieces and inserts are assembled together with epoxy adhesive, and protected with extremly strong and long lasting UV resistant varnish.
Durability
Woodalps bike frames have no life limited components, no aging is visible on 10 year old bike frames, so your bike frame should be still alive in a century.
Maintenance
No specific maintenance is needed, except the standard maintenance of the components, like cleaning of the derailleurs, periodical replacement of the chain, disk brake pads replacement, etc …
Woodalps wooden bike frames can be cleanned as any other bike, with water, or pressure cleaner if you have one. All the water which enter inside the frame hollow sections will escape through drainage holes. Internal surfaces are also protected with varnish, so the frame do not fears the water.